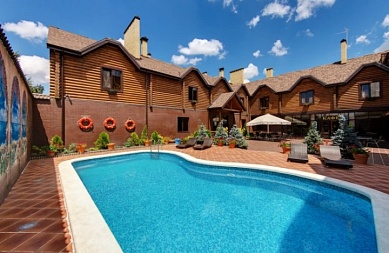 A visit to the bath will help not only to tone the body, get rid of fatigue and relax muscles but also will give a wonderful possibility to spend time with relatives and friends. The procedures will give you rest fr om hard work and restore strength - you will feel fresh and more energetic.
Welcome to the HOTEL MARTON deluxe, wh ere you will not only be provided with comfortable elegant rooms, we are waiting for you in our health complex. We have all the necessary accessories for guests, and a wide selection of steam baths and steam rooms: visit Russian baths, Finnish saunas, hammams, after a hot steam you can soak in the jacuzzi, cool off in the pool, and have fun with friends playing billiards and watching a wide range of satellite channels on widescreen plasma TV. Those who are wishing to spend romantic moments in private can book private rooms.
Spend time with health and soul benefits at HOTEL MARTON, call us to reserve a bathhouse, sauna or hammam as you like.